Shop for trusted brands now redesigned to be smarter and waste free.
Loop is a circular shopping platform that transforms the packaging of your everyday essentials from single-use disposable to durable, feature-packed designs.
Not so long ago, the milkman delivered reusable bottles and later picked them up to be refilled. Loop is the milkman re-imagined – honoring our past from a modern perspective. A revolution in design from your favorite brands – your everyday essentials are now available in durable, functional packaging that's beautiful enough to display. No more hassle from trash and recycling – simply drop your used empties back into the Loop Tote and schedule a free pick-up from your home.
Instead of getting a box every month, we'll automatically replenish the products you send back so that your favorites are available as you need them, in the first subscription model that manages itself.
Loop hygienically cleans and sanitizes the empty packaging you send back so they are ready for reuse, instead of ending up as waste after a single use.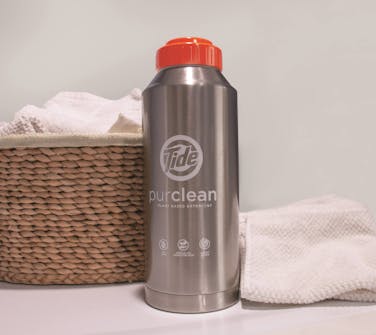 The Loop tote is a breakthrough zero-waste delivery system that eliminates wasteful single use shipping materials (say goodbye to that stack of cardboard boxes and ice packs).
Durable packaging enables innovative features and unparalleled design, so that you experience everyday products in a brand new way.
Loop is launching in Spring 2019 in the United States and France….Join them as they change the world from disposable to durable – register on their website to join the waitlist.
…want to learn more?
Check out this article from Fast Company >>>
or visit them on Facebook >>>
OUR PARTNERS
We're committed to eliminating the idea of waste with products that are built to last – and our partners are too.